Organise your dream engagement party overlooking the Eiffel Tower
Take advantage of a dazzling venue to join forces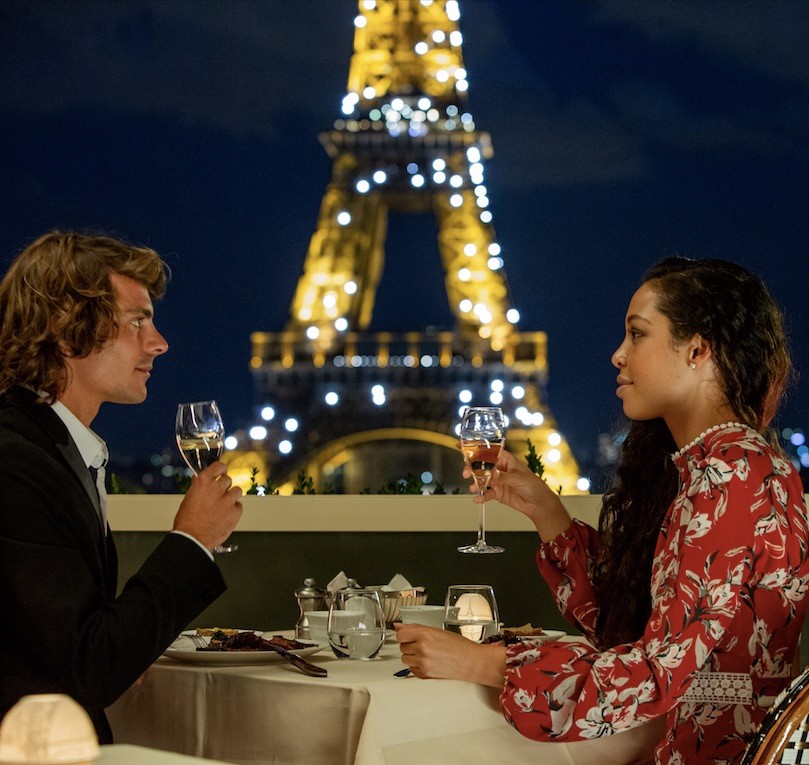 Celebrate your engagement party at Café de l'Homme
Café de l'Homme lets you seal your love with a panoramic view of the Champ-de-Mars and the Eiffel Tower from its terrace. Located in the heart of the Trocadero in the Palais de Chaillot, this majestic monument will be the perfect setting for your engagement reception.
Elegantly decorated in art deco style, the main hall inside provides a grand backdrop for your guests. Our spaces will be entirely dedicated to your engagement reception for a day or an evening.
Café de l'Homme and its art of entertaining puts its events teams at your disposal to make your engagement a celebration out of the ordinary.
Privatise a secret and unique place
Promise yourself eternal love in an extraordinary setting, with your guests and the Iron Lady as your witnesses. Whether you prefer a grand reception or an intimate affair, Café de l'Homme can adapt to create a top-of-the-range, unforgettable event.
In a confidential and idyllic setting, our spaces can be adapted to suit your engagement theme: classic, traditional, surprise or romantic. Café de l'Homme teams take care of every detail to make your engagement unforgettable.
Nestled in a green setting in the 16th arrondissement, the terrace of Café de l'Homme is ideal for taking souvenir photos of your engagement, overlooking the Eiffel Tower and other Parisian monuments.
privatise.
An exceptional engagement in the heart of the capital
Privatise Café de l'Homme and enjoy an iconic setting for your engagement party overlooking the Eiffel Tower.
We offer you a unique 550 m2 space redesigned by interior architects Gilles & Boissier in an art deco style where elegance and architectural design are in perfect harmony.
Located in the Musée de l'Homme, a listed historic monument, Café de l'Homme offers an elegant and timeless setting to make your union a timeless event.
Saying "I do" for eternity in a sumptuous setting – that's the goal of our events team, who will take care of making your engagement a unique, unforgettable moment in your image.
In fine weather, enjoy an enchanted interlude on the terrace of Café de l'Homme, with its breathtaking views of the Eiffel Tower, the Champ-de-Mars and the Parisian monuments.
Café de l'Homme and its art of entertaining, will help you make the most of your engagement with: menu preparation, sommelier advice, staging and entertainment…
Privatisation of Café de l'Homme
Your engagement party can accommodate up to 300 guests*.
*Café de l'Homme is committed to and complies in all respects with the health standards of the
health standards.
Come and discover Café de l'Homme experience
Enjoy a truly timeless experience. Are you ready for the experience?
Tailor-made services for an exceptional engagement
Café de l'Homme can help you organise your engagement party in Paris. Whether it's lunch, dinner, cocktails or an evening party, the choice is yours to create a reception that reflects your love! In a legendary, secret location, your prestigious event will take place against the backdrop of the glittering Eiffel Tower.
privatise the venue.
Contact our team
of experts
Offers subject to availability, privatisation costs vary according to
depending on the frequency and opening hours of our
of our establishment. Excluding fittings and technical services.
request a personalised quote.