On May 10, 2022, Café de l'Homme was the setting for the European launch of a new premium rosé, Hampton Water, the fruit of the collaboration between American singer Jon Bon Jovi, his son Jesse and wine merchant Gérard Bertrand.
A premium wine with Languedoc accents
This nectar, made from vines aged between 30 and 60 years, combines the art of living and conviviality typical of the Hamptons. The label represents this state of mind, like a plunge into the sunset.
The aesthetics of the bottle designed by Verallia have been carefully thought out, right down to the texture of the bottom, which is reminiscent of the skin of a fresh strawberry.

find out more.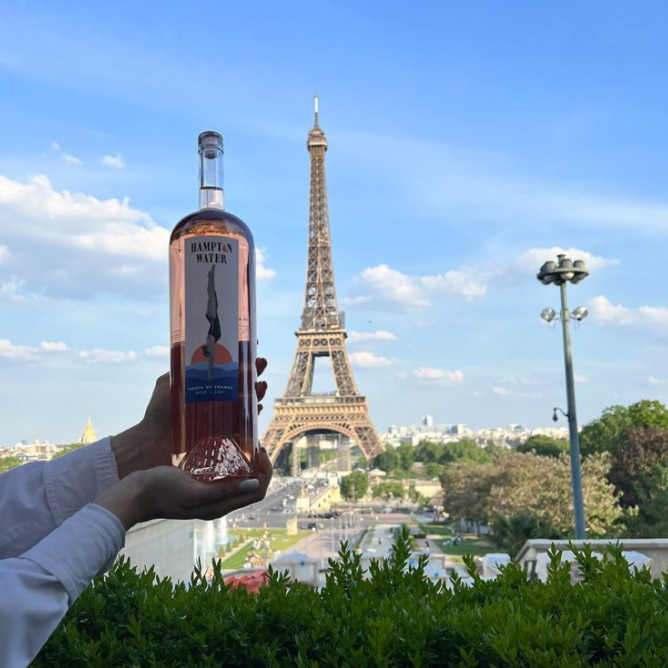 An exceptional evening at Café de l'Homme
To celebrate this milestone, over 200 guests, including a selection of journalists, gathered for a press conference and tasting session. The launch party was held on the terrace and in the indoor room of Café de l'Homme, facing the glittering Eiffel Tower, to the delight of the guests.

Alcohol abuse is dangerous for your health. Drink in moderation.