Organise a christening in front of the Eiffel Tower
Bring your family and friends together for your child's christening party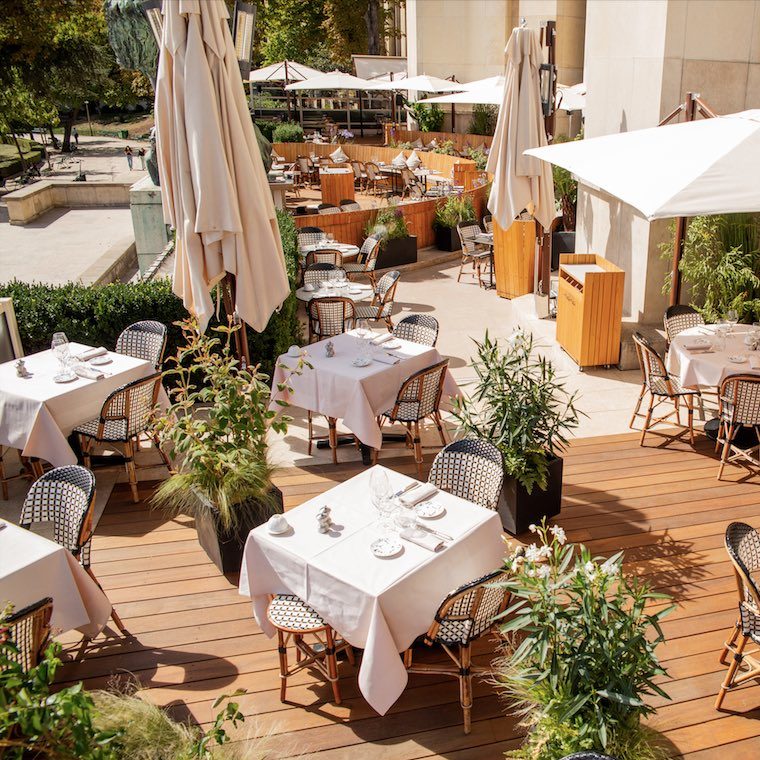 A prestigious venue for your event
These days, the christening ceremony is often accompanied by festivities in the company of the child's nearest and dearest. To ensure that this happens, a venue worthy of the occasion needs to be selected for an exceptional celebration.
Are you looking for a unique venue for your child's christening? Café de l'Homme will make all your dreams come true! Privatise its spaces for a day out of time, for adults and children alike.
We'll give your imagination free rein to make sure your day is just the way you want it. In a magical setting, our spaces can be personalised according to your theme: using colour codes, a girly universe or an exotic atmosphere… Discover all the possibilities offered by Café de l'Homme for organising a christening party.
Privatise Café de l'Homme for an exceptional baptism
Are you looking for a confidential and unique venue to organise a christening party? Café de l'Homme, in the 16th arrondissement, offers services tailored to your needs, in a spirit of sharing, exchange and authenticity.
Do you have a grandchild and are looking for a unique venue for his or her christening? Hire Café de l'Homme spaces, equipped with cutting-edge technology, decorated with care and adaptable to your needs. You'll discover one of the most beautiful views in the capital overlooking the Eiffel Tower, the Champ-de-Mars and the Parisian monuments, the ideal setting for celebrating a child's christening.
Our teams are at your side to bring together the best service providers to make this an unforgettable day for your family and friends, with lunch, dinner, top-quality music and entertainment for the children.
A convivial moment in a unique, secret setting in the heart of Paris.
privatise.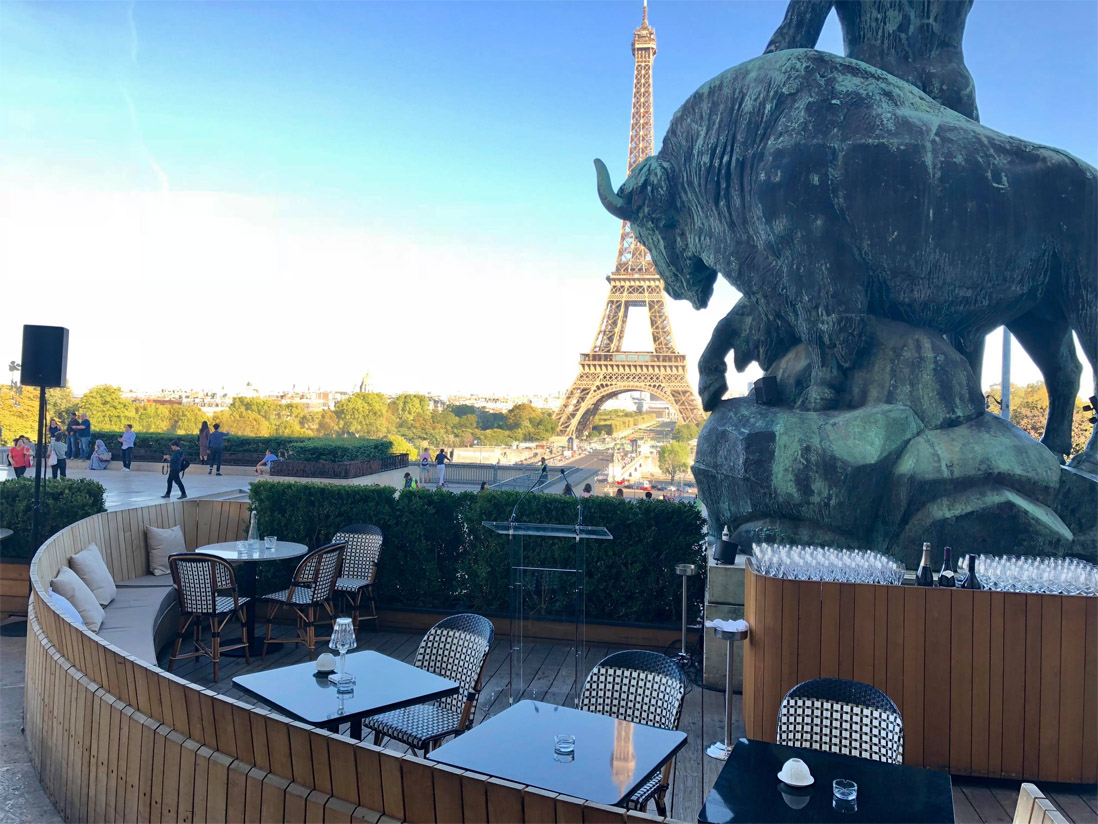 Come and discover Café de l'Homme experience
Enjoy a truly timeless experience. Are you ready for the experience?
Organise the festivities for a tailor-made christening
To ensure that your guests enjoy the festivities to the full, top-of-the-range equipment and services will be at your disposal to create the entertainment: video projectors, giant screens, high-tech microphones and speakers with multi-broadcast sound, etc.
With 550 m² of indoor space and a fully-equipped terrace, Café de l'Homme can welcome you during the day or evening to honour your child at a christening.
Our teams will be with you every step of the way to ensure that your reception is as exceptional as your wildest dreams.
privatise the venue.
Contact our team
of experts
Offers subject to availability, privatisation costs vary according to
depending on the frequency and opening hours of our
of our establishment. Excluding fittings and technical services.
request a personalised quote.