Plan the wedding of your dreams facing the Eiffel Tower
Take advantage of an exceptional setting for your union.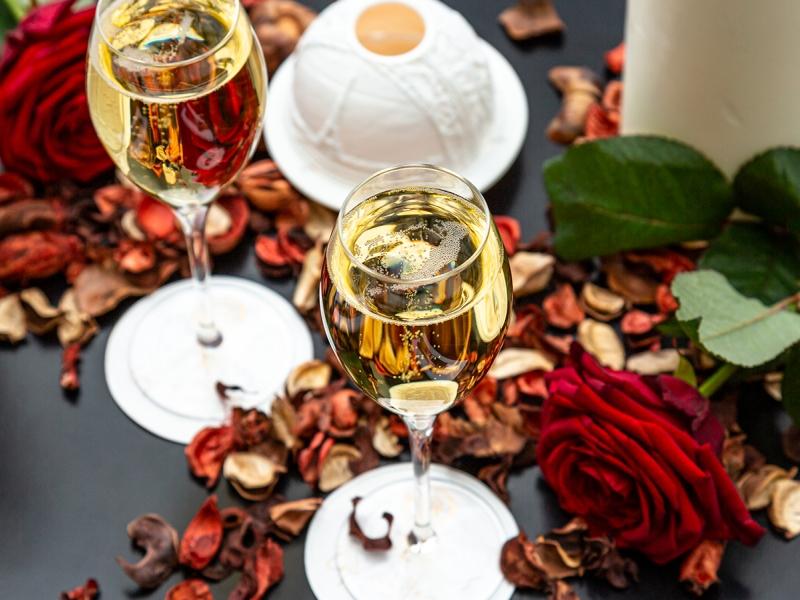 Your prestigious wedding in the heart of Paris
Who has never dreamed of saying yes to the Eiffel Tower, the most emblematic monument of the city of love! Married or wedding planner, are you looking for a unique and sophisticated setting for an exceptional wedding? Privatize Café de l'Homme for a magical day in a place out of time.
So that the most beautiful day of your life is in your image, let your imagination run free. In an idyllic setting, our spaces can be decorated to measure according to your theme: bohemian wedding, chic and elegant wedding, garden wedding party, folk wedding, art deco wedding, glamorous wedding, minimalist wedding, romantic wedding or even vintage wedding.
We will make this the most important moment of your life, a grandiose, unique and prestigious event by offering you a range of tailor-made services.
Café de l'Homme invites you to discover its spaces to organise a sumptuous wedding where elegance is the key word.
Privatize an iconic and exceptional place for your wedding
Praised by the most prestigious wedding planners in Paris, Café de l'Homme is the ideal place to organise a luxurious and sophisticated wedding. For a day or an evening, receive your guests to share your love, in the heart of Paris. As a guest of honor, stands the majestic Eiffel Tower, opposite Café de l'Homme.
Our prestigious location, easily accessible, is nestled in the heart of the Palais de Chaillot in the 16th arrondissement of Paris. Café de l'Homme reception room and its terrace can be fully privatized for your wedding. In a green setting, you will have the privilege of taking your wedding photographs facing the famous Iron Lady.
Our wish is to offer you the wedding of your dreams. For this, our teams are committed to taking care of the smallest detail so that your event corresponds to your desires.
privatise.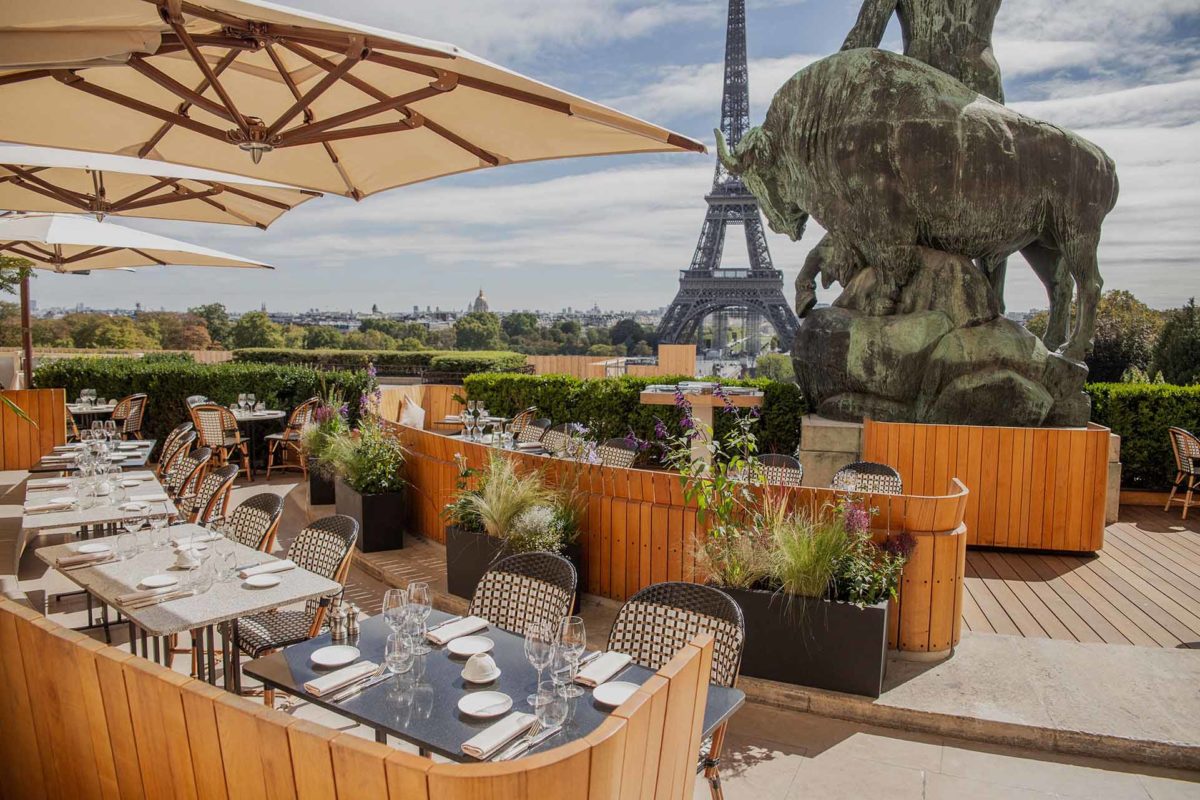 Live the wedding of your dreams
Privatize Café de l'Homme and enjoy an iconic setting for your wedding facing the Eiffel Tower.
We offer you a unique space of 550 m2 redesigned by the interior designer duo Gilles & Boissier in an art deco style where elegance and architectural design are in perfect harmony.
Located in the Musée de l'Homme, a listed historic monument, Café de l'Homme offers an elegant and timeless setting to make your wedding a timeless event.
Saying yes for eternity in a sumptuous setting is the goal of our event team, which is responsible for making your wedding a unique, unforgettable moment in your image.
On sunny days, enjoy an enchanted break on the terrace of Café de l'Homme and its breathtaking view of the Eiffel Tower, the Champ-de-Mars and the monuments of Paris.
Café de l'Homme and its art of receiving, accompanies you in the smooth running of your wedding with: the development of the menu, advice from the sommelier, staging and entertainment…
Privatization of Café de l'Homme
Your wedding can accommodate up to 300 guests*
*Café de l'Homme is committed to and complies in all respects with the health standards of the Ministry of Health
Come and discover Café de l'Homme experience
Enjoy a truly timeless experience. Are you ready for the experience?
Tailor-made services for an exceptional wedding
Café de l'Homme has top-of-the-range equipment and services for the organization of wedding receptions.
The event team is alongside the bride and groom and wedding planners to help you create a memorable event.
privatise the place.
REQUEST A PERSONALIZED
QUOTE
Offers subject to availability, privatization costs vary
depending on the frequency and operating hours of
our establishment. Excluding development and technical service.
request a personalised quote.